I am a very lazy person to go for a walk from shopping to shopping malls and go from store to store waiting for something to please me. I always opted to shop online, searching for stores in the comfort of my sofa.
Meanwhile, my tastes are a little different. I am not easy to conquer for something that has a big stamped brand and I like more personalized products, from artists usually little known. In one of those searches, I stumbled upon the work of an American I loved: The Daily Robot.
Also Read: Give your business a boost with Google Ads
Miles Donovan, the designer and owner of that virtual store, is from Somerville, Massachusetts in the United States. I would never have found your job if it weren't for the Internet and online stores.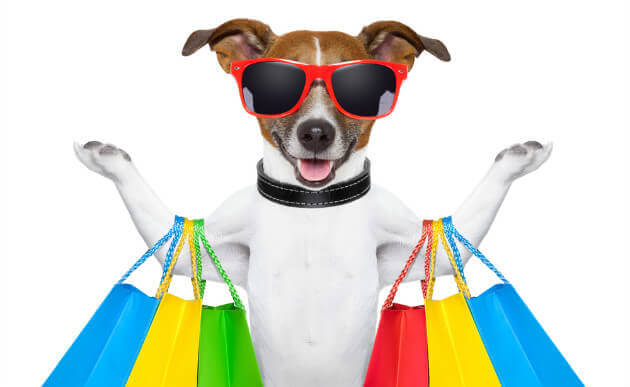 So I thought that I could help other people who want to set up their online store and advertise their products, and consequently help myself find more unique products! I prepared a list with some of the best e-commerce platforms available on the market, so that creating your virtual store is not a challenge. Since several of these platforms are free, a limited budget should not be a big problem for you to start your business.
Marketplaces: the simplest solution
The list is divided into three groups:
Let's think of marketplaces as a fair or a virtual mall, even as a huge list of classified ads. A marketplace is a site where you can offer or market your products and it is one of the simplest ways to sell on the Internet. It is not necessary to understand any PHP, CSS or other acronyms that we see daily on various sites. The process is simple: you register on the site, register your product and voila, it will already be exposed on the marketplace.
Among the advantages of using a marketplace to advertise your products are:
Lower initial investment: You

 simply advertise your products and pay a small fee for the sale made.

Shorter launch time:

 After registering your products they are ready to sell.

Free Advertising :

 Marketplaces run their own campaigns and ads, which entices consumers to view your products.

Time to learn:

 You will have the propitious scenario to learn, because you will be focusing on registering and highlighting your products, even serving your orders in the best possible way.
But not everything is honey on flakes and has its disadvantages. The main examples for marketplaces you can use are:
Ebay:

 It is one of the pioneers of marketplaces and one of the largest. Founded in 1995 and also owner of PayPal.
Free market:

 

Founded in Argentina in 1999, it is one of the marketplaces leaders in Latin America.
Amazon:

 It was founded in 1994 in the United States. It is one of the largest, is in more than 10 countries and owns other companies such as Zappos, The Washington Post and more.
Let's also not forget the marketplaces for services like AirBnB: For temporary accommodation, you can host or rent your entire house. Available 192 countries.
Subscription services
Free store platforms are another excellent solution for you to sell your products. They offer you a ready store, where you have some customization options. There you just register your products and you are ready to sell. You don't need a lot of prior knowledge and most of the time, the tutorials that the platforms offer are clear and direct, making it much easier to use.
In the collection part, some offer the store for free and charge for each sale made, while others have monthly plans so that your site continues to air.
We can point out as advantages:
However we have to be aware of problems!
Pay attention to the fees charged:

 Sometimes the platforms advertise for free and promise a thousand wonders, but they charge a very high value in the sale transaction.
You should also be aware of the 

quality

 of the support and be sure that the platform is level and does not fall constantly. If the platform falls, your virtual store will also be offline.
Customization can be a big problem: You

 certainly will have a few options, but you won't have the same freedom as on other platforms.
Security is also a concern:

 Every transaction on the Internet has already been questioned at some point. However in this case, since your store will be sharing a common platform with other businesses, it is better to pay a little more attention to this.
Platforms installed on the server itself
Do you want a store that has its own image? Do you want to be able to place the buttons in the places you consider best? Then self-managed platforms will be your best solution. These are softwares that you install on your own server, that is, you have full access to the files, you are allowed a high level of customization. Despite demanding much more time and dedication, the final product will have a higher quality.
You will have advantages such as:
Independence:

 Total freedom to do what you want with your online store. There are no limitations when expanding its functionalities. Do you want all the conversion buttons to be pink? They can be, in fact, despite not being recommended.

Full control:

 You have full control over your system. Altering the settings is your decision and not from any administrator, which you do not know.
Also Read: Practical tips to write good meta descriptions in your content
However, with great powers come great responsibilities:
Technology Knowledge:

 If you have a limited understanding of technology, this may not be the ideal solution for you. It would be the same as buying a smartphone just to listen to the radio.
High cost:

 These are the most expensive platforms to obtain and maintain. So, be sure that the investment will be productive.
Maintenance:

 It will be quite difficult to maintain such a platform without the necessary knowledge. You will either have to hire a professional to do this or you will need to learn how to do it (which can take time).
Dependence on a Server

 : You can buy a server and support it or contract a service of this type. In both cases, your consumer's experience, which must be excellent, depends a lot on this factor.
As examples we have:
Magento:

 One of the best platforms on the market. It is widely used by advertising agencies and design offices. It is part of the Ebay group, one of the most important on the Internet.
Opencart

 :

 Based in Hong Kong, Opencart has an extensive list of functionalities for its users. It also offers a cheaper package for starters.
Prestashop:

 An intuitive tool, which is very adaptable to Web 2.0. It has a large number of collaborators.
Anyway
It doesn't matter which way you use to advertise your products. Success goes far beyond choosing a good platform.
Remember that offering a unique shopping experience for your customer will make him return and give good recommendations from your store. Placing a unique and differentiated description in your products will attract more attention and having an updated blog with relevant content can be your differential.